No more guessing! No more wondering! No more spending money on hair straighteners that don't work!
Here you will find top selling, most popular flat irons recommended by hair experts and numerous users.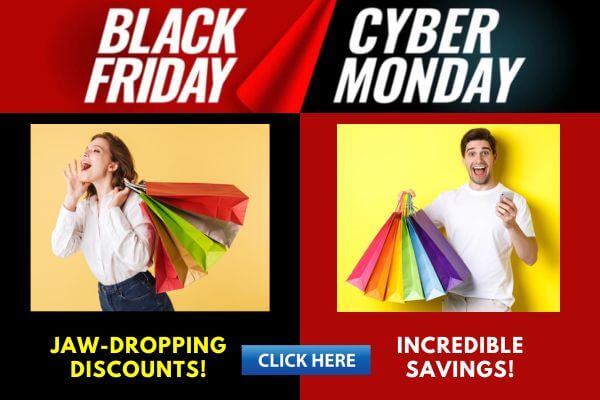 Top 5 Recommended Flat Irons
NuMe Megastar Hair Straightener
You will only hear good things about NuMe brand. It's getting really popular.
Megastar is a 1-inch high quality flat iron that has tourmaline ceramic floating plates, so it helps with keeping your hair from getting snagged within the plates whenever you're straightening it.
Floating plates means that they are flexible and adjust to your hair. In other words, they align to the exact thickness of the section of hair you are straightening, getting as close to your strands as possible. This results in quick, easy and tug-free styling.
When you look at Megastar straightener from the side, you'll notice that the plates don't touch completely. This is a part of NuMe advanced technology. This allows plates optimum contact with hair and superb compression.
The plates also have beveled design which means that you can create curls and straight hairstyles.
The iron has a strip in the middle of the plates and it is a far infrared heat strip. It helps with dispersing the heat over the plates so you don't have hair that looks better in some areas and bad in others. It also helps with the even heat distribution.
Another function of the strip is to send a gentle heat directly into the hair follicle and the cuticle to protect the health of strands over time. The far infrared heat also preserves moisture, preventing over drying.
The tool includes negative ion conditioning technology which maintains moisture and eliminates frizz by sealing the cuticle while boosting shine at the same time. The ion booster produces 1000% more negative ions.
It has a digital display so you can see what temperature you have it set out. It automatically starts at 450 Fahrenheit and then you can use the buttons to change it. The lowest temperature is 190 Fahrenheit.
I find that on the 430 setting it's actually really good. You don't have any steaming, you don't feel that your hair is too hot or anything like that.
It literally takes seconds to heat up, which is really awesome.
Megastar has a swivel on the 8 ft. cord to keep it from getting all tangled up.
It's dual voltage straightener with 60-minute automatic shutoff.
What's really nice about Megastar straightener is that you don't have to pass the iron through your hair that many times. I find that within 2 passes I can get great results.
When I use it, I really don't feel like it's pulling on the hair at all. It's not getting stuck on any kind of strands. And since it disperses the heat evenly throughout the iron, all of my hair is completely even and flat.
I really don't feel there's any kind of frizz produced with this straightener.
Overall with how it's going on my hair, I really like it.
Throughout the whole process of straightening my hair, it'll take me about 10 to 15 minutes with this iron to straighten my whole head. My hair is not completely curly, but it does have a good amount of body.
I always blow dry my hair before I run a flat iron because I feel the texture of my hair is automatically going to feel better.
When I'm doing a center part, my hair seems very smooth and healthier then with my other straighteners.
I have to say that Megastar straightener is definitely something that I'm loving right now because it does give your hair a much shinier look. The technology within the straightening iron makes your hair shinier, it looks healthier and it definitely feels healthier.
If you have ever been someone that uses really hot flat irons, you know that sometimes your hair could smell a little bit burnt. Doing a sniff test on my hair after using this iron, it does not do that at all, which is another huge bonus.
Using this flat iron I find that my hair can last 3-4 days.
Everything about this straightener it's definitely up to par with what I've been hearing. It makes your hair look shiny, healthy and smooth and even damaged ends do not look like they're super split.
This quality straightener is so easy to use and I think that its quick heat up time makes it perfect for touch-ups as well.
I think Megastar is ideal for anyone that is just starting off with hair straighteners or whether you've been using them for years, like me.
This is definitely one of the best, if not the best tools that I've used so far but there are other straighteners on the market, so if this doesn't sound like something for you, maybe other irons on my top 5 list will meet you needs.
I think that price wise, it is very affordable or comparable to the other high-end straighteners that you can find.
If you go to the NuMe website, you will find that this styling tool has 204 reviews (at the time of writing this article). Only 2 of them are 1 star (one of them is because a buyer hasn't received the item. This has nothing to do with the company, but with the delivery.)
183 reviews are 5 stars! Incredible!
Megastar is available in 4 colors:
– Black
– Rose Gold
– Pink
– Turquoise
Click Here to Buy + Free Shipping!
Foxybae Rose Gold Trés Sleek Flat Iron
This is another high quality straightener that I absolutely adore. It offers professional salon quality results.
First of all I just love the way it looks, it's so sleek. When I got it, I couldn't stop watching it and touching it. I was showing it to all my friends and family members.
After just one try I instantly knew that this will be one of my favorite styling tools that makes my hair shiny and smooth and that really transforms my hair into something silky soft in no time!
I can get my hair done in 20 minutes. Gone are the days of going over the same piece of hair to get the look I want.
I love the rose gold plates and the rose gold writings.
Speaking of the plates, they are actually made of titanium, which will make your hair super shiny and silky after each glide. Titanium plates distribute heat evenly and quickly to minimize heat exposure.
Thanks to rounded and spring-loaded plates you can create many different hairstyles, from sleek locks to big curls. The titanium plates emit negative ions that lock in the moisture for best results.
It heats up evenly and quickly. Its digital temperature control lets you choose your desired heat setting, from 300F to 450F.
I have used high quality irons that were very good, but they still snagged my hair. This does not snag your hair one bit!
I'm amazed how the titanium plates glide through my hair. My straight hair lasts for days, and looks and feels healthy. I'm not damaging my hair at all.
The tool features:
– 360-swivel cord
– Auto shut off
– LCD display
– Dual voltage
– Infrared heating
– Travel lock
It comes with a velvet bag to travel with and some soft touch hair clips.
This iron is insanely beautiful, very easy to use and so durable. It is literally everything you'll ever need. If you're looking for a cute and high quality straightener, this one is definitely for you.
I am obsessed. So blown away by the quality.
It looks so cute on my dresser! Even the packaging is stunning.
T3 SinglePass Luxe Straightener
This straightener is so beautiful. It is white and rose gold and it is hands-down one of the most beautiful hair appliances I've ever seen in my life. I just feel the detailing on this is so good.
This 1-inch iron has two technologies, which set it apart from every other flat iron.
One is the plates. They are ceramic and tourmaline, melted down and infused together so you get all of the incredible benefits from tourmaline, which include sealing down the hair cuticle, your hair being shinier and your style lasting longer, particularly great if you are curling with it.
The second technology is what I call a digital brain, which sits inside of the tool. Smart microchip regulates heat with great speed and precision. What this does it maintains the temperature that you set it on at the entire time that you've are using it, so this means you're getting healthier hairstyle.
It has 5 heats settings, 127-210°C, so no matter what hair type you have, there's a setting that will work for you.
It is designed to work in just one pass and it does as long as I'm using one of the higher heat settings, 4 out of 5, which is the second-to-the-last highest heat. And I it works perfectly for me.
I go through and it just takes one single pass. Sometimes I may have to do one more over the edge or maybe at the top if I didn't start high enough, but for the most part it does glide through very well.
It clamps perfectly and I find it does work on a pretty good amount of hair. They recommend a really small piece of hair so it's not too much thick for the plates.
It comes in super handy whether you want to straighten or curl your hair, since the beveled plate design allows you to do both.
T3 SinglePass Luxe has elegant ergonomic design for lightweight styling.
You can use it around the world, it has 1 hour auto-off and 9ft. 360° professional swivel cord.
You also get 2 professional, ultra strong sectioning clips and a heat-resistant mat.
ghd Platinum Styler
This is not just a straightening iron. This is going to give you all these looks:
That's what this styler will do for you. If you want your hair straight, it'll make it straight, if you want your hair really curly, it'll give it curls, if you want to have beachy waves, it'll give it those beachy waves.
But do you know the beauty of a good hair day? It is healthy hair.
The unique thing about ghd is that you can create these beautiful styles all in one single stroke but at a lower temperature of 365 degrees Fahrenheit.
Why 365F? Why is that the optimal temperature?
Because ghd scientists back in the UK discovered that for any hair type, 365 degrees is the optimum styling temperature.
With the unique technology that they have at ghd, all in that one single stroke, you can achieve that flawless shine, that beautiful straight finish.
The amazing thing of styling with that unique ghd technology is that you get 50% less breakage and 20 percent more shine!
Another really good thing about this straightener is that it is safe for color-treated hair. Two times more color longevity is what you're going to get with this styler.
Each 1-inch ceramic floating plate has this unique technology called tri-zone that uses 6 sensors that are constantly measuring temperature. Any of the styler on the market is going to have one single sensor that manages both plates.
It heats up in just 20 seconds and you can use it anywhere in the world. With a 9-foot professional swivel cord and automatic shut-off after 30 minutes of non-use.
If you've got fine hair, it will work for you, if you got coarser, thick or curly hair, it will work for you just as well, but remember, it's doing it with the heat safe technology that's not going to singe or damage your hair.
Bio Ionic 10x Pro Styling Iron
This is 1-inch flat iron that is unique in its shape. I really haven't seen this anywhere else.
It has a very soft rubbery texture with a swivel cord that is 9 feet long. It has the screen so that you can see exactly what temperature you're at.
Ceramic plates are infused with natural volcanic rock minerals that are supposed to micro hydrate your hair.
You have a power button and a plus and a minus sign to control the temperature. I personally think it's really great to have flat iron that allows you to control the temperature because everyone's hair is completely different and we all need different temperatures for heat styling.
It goes all the way up to 450 degrees Fahrenheit, which is a standard for pretty much all flat irons. It heats up and changes temperature really fast.
A very unique feature are the vibrating plates. You can turn on and off vibration, which is great. You just hit the power button once and it turns the vibration on.
The reason for vibrating plates is when you're flat ironing, the vibrating plates will separate the hair so that you have to go over the strands less.
As a matter of fact, your hair is smoothed and styled in as little as 10 minutes.
The vibration is not constantly on and annoying, it's just when you clasp it together.
The next thing which is also unique about this flat iron are the rounded tips. They help you get right into the roots and just get really close to your head.
Another really great thing about this iron is that it is a dual voltage. It also has a one-hour automatic shutoff which is super great because it can get really dangerous if you forget to turn off your flat iron.
This tool is nano ionic. What does that mean?
Our hair is positively charged with positive ions and that is why it gets so frizzy. This flat iron is negatively charged with negative ions and so when you flat iron your hair with this, it gets rid of the frizziness.
This just does a great job of taming your hair and making it look really nice.
As a final recap, I really love this flat iron and I have absolutely nothing negative to say about it. I think it's well thought out, well constructed, they thought of every little thing that you could need in a flat iron.
Best Self Rotating Curling Iron (Automatic Ceramic Hair Curler)
P.S.
These hair straighteners are not cheap. But you have to keep in mind one thing.
The quality determines the performance!
Don't get some junky cheap flat iron and then expect your hair to look nice and stay healthy. Invest in one good tool and you will have it for years. Check out the best hair styling tools.