This is the top-of-the-line blow dryer! This is REALLY the best lightweight hair dryer!
T3 Featherweight Luxe 2i Hair Dryer is awesome! It's award-winning! Also see: T3 Cura Luxe Hair Dryer.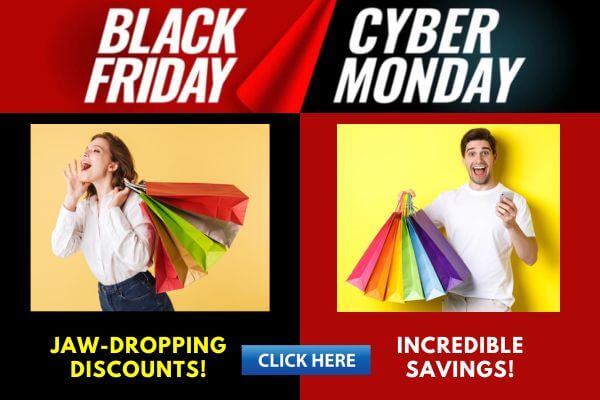 It is well known for being super lightweight (weighs just 1.5lbs) and for drying your hair super fast.
So dry times shrink and your hair expands.
I had given my really good friend this tool but she hadn't used it. She finally took it out of the box and she came in and I was like: "girl, what you did to your hair? Your hair looks amazing!"
She's said: "I'm embarrassed to say, I started using the T3 that you gave me." I said: "girl, why did it take you so long. You look like you got a pro grade blowout." It was hand to God transformation.
This dryer is the culmination of all of T3 research. They were the first ones to bring you the tourmaline technology in the blow dry. The first luxury blow dryer.
How beautiful and how light it is, it kind of floats in the air!
I can't express enough how getting a really good blow dryer into your beauty arsenal makes a huge difference!
A short hair can be dried in six minutes!
I had a client several days ago. I did her hair with this dryer, she came back to me and said: "I wouldn't even think that it would make a difference because I have such fine hair, but whatever you did, it was lasting forever." It was this dryer! She came up, grabbed me and said: "you don't understand, this dryer changed my life."
It's the experience that everybody has with this dryer. Everybody, including celebrities.
The dry times are are being cut down, you're getting longer lasting results, more shine and health in the hair. It really is truly a luxury drying experience!
I am telling you. It totally game changes your hair. Even if you've never had good hair or you have a cow lick, it game changes your styling!
Drugstore hair dryer can't do it. Don't use the one that's glued to the wall in the hotel, it can't do it.
Another client said: "when anybody else does my hair, it doesn't get this shine, it doesn't have this bounce and it doesn't last as long."
It's that tourmaline technology, it's soft air, it's everything they've created and put into this blow dryer that you get this amazing finish.
What's happening inside this dryer which makes it so freaking special?
It is tourmaline, it's a precious gemstone, which is a part of the inside of the dryer. Once it gets really nice and hot, it emits what's called a negative ion which is just a really kind of fancy scientific way of saying it's smoothing down the hair, really getting that moisture into the molecular level of the hair, getting you that shine, giving you that body.
There is one more little magic trick. It is the soft air technology. When you get your T3 at home, you will notice how soft the air is, it's this nice, hot cloud of air that's really drying larger sections of hair at a time.
That means a wider distribution of air, so when you turn this on, you're going to notice that it's not like blowing really hard and whipping your hair around.
Here is another incredible thing.
100 percent of people that try this dryer, who had never tried T3 before, their hair felt and looked healthier after using the Luxe 2i.
99 percent agreed that the Luxe 2i dryer dried their hair faster 99 percent. So if you're drying you here in 25 minutes, now you get about 12 minutes.
96 percent of them said that their hair looks fuller.
Who doesn't want healthy, full, shiny hair? I don't know any woman that does not want that hair.
Quality Flat Iron That Doesn't Damage or Pull Your Hair!
These days, due to various factors, it's even harder to get good hair and keep it there. This tool not only fights frizz, it dries your hair in less time, it actually gives your hair volume and more shine, your hair is softer.
It is a pro grade model, it is lightweight and it's actually very quiet. That's really amazing – you're getting such power from such a light, quiet dryer.
I have to tell you I am a big fan of using the right dryer. When I go on vacation, I do not lean on the one that I know is in the hotel room or the bathroom because I will for a week of my vacation have a horrible hair.
T3 Featherweight is worth it. It'll be the dryer that you invest in once and you have it for as long as you need it. This is a professional-grade hair dryer. Getting the best possible hair dryer means that you have better hair.
It is white with rose gold accent. How pretty is that! It's the Rolls-Royce of hair dryers.
I'm guessing there's a woman at home who's saying, hmm a professional hair dryer. What about the one I just bought at the drugstore?
Why the professional hair dryer is so different?
This is the powerful dryer that you are gonna get the results that you're looking for!
You're getting that drugstore dryer and you're still having frizzy hair, your hair is still flat, it's still limp, it's not getting that style.
It costs more than the dryer at the drugstore but trust me, if you go to get your hair done or highlighted or permed, if you use any number of high-end shampoos and conditioners, and if you're using a drugstore dryer in combo with all that other stuff, it's such a mess!
With T3 you will be amazed at how enriched your color becomes. That's that tourmaline technology locking in that moisture.
You do not want to spend forever styling your hair. If you have really long hair, you can be done in 18 minutes!
This is going to save you so much time and it's going to style your better at the same time!
It has two speeds and three heat settings, long life 1800 watts motor, 9ft professional-length cord, ergonomic handle.
My name is Valerie. I'm hair stylist based in Dallas. I have almost 13 years of experience in hair styling. I'm very passionate in styling hair and making people look great.