If you're a hairdresser who carries a kit packed with hair tools on a regular basis, you know how aggravating it can be to cope with all those tangled cords.
In reality, you've probably wasted a lot of time trying to untangle them yourself.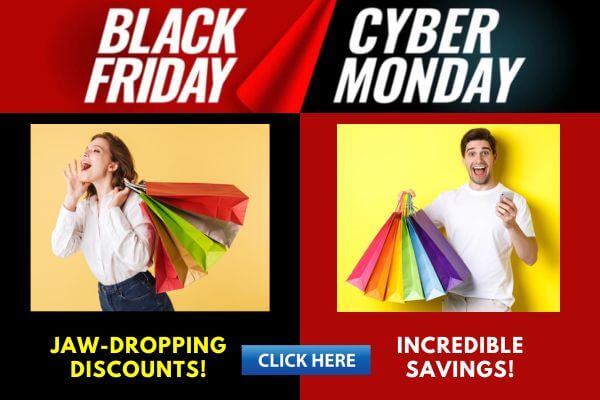 What if I told you that fighting with cords and all the problems that come with them – such as a shortage of outlets, incorrect voltage, and terrible tangles – may be a thing of the past?
The Lunata Cordless Styler PRO is a breakthrough flat iron by Lunata Beauty, a female-founded hair brand known for their unique cordless styling devices.
It will completely transform the way you style the hair of your clients.
This cordless styling tool was created with expert stylists in mind, giving them the freedom to create beautiful hair anywhere they are and at any time – even in their cars!
This rechargeable battery-operated styler's lengthier titanium plates not only allow for silky, snag-free styling, but also make it easier to handle more hair in a single sweep, which is a big bonus for any stylist trying to save time.
Unlike some other cordless flat irons on the market, which only last 30 minutes of styling time per charge, the Lunata Cordless Styler PRO gives you an hour of styling time on a single 90-minute charge, which should be enough time to style a full head of hair.
The Lunata Cordless Styler PRO features quick heat technology and reliable even heating, as well as changeable temperature settings that allow you to alter the heat from 200 to 450 degrees Fahrenheit to fit specific hair types and textures.
However, the nicest feature of the hair styling tool is that you can use it while it's charging, which is ideal for those times when you neglect to charge it.
This styler features a special locking system for safer storage as well as a heat-resistant sleeve for when you need to pack it all up quickly.
It's also worth noting that the Lunata Cordless Styler PRO is dual voltage, making it ideal for traveling internationally.
This cordless flat iron, which retails for $260 and comes in two gorgeous colorways (gold and black/gold), is a must-have tool for any hair dresser who is fed up of cords getting in the way of their styling rhythm.
To locate the best straightener and curling wand, I tried a lot of them. One of the few hairstyling items that instantly won me over was the Lunata Cordless Styler Pro, a cordless flat iron.
Here's why.
My hair is thick and long, and I have a lot of it. Styling it takes a long time, and the last thing I want to worry about is getting tangled in a handful of wires or, worse, blowing a fuse while straightening my hair for 60 minutes (or even more!)
I need the styling process to be as painless as possible for my own sanity, which is why I was attracted to this styling tool in the first place: it's cordless.
Best Self Rotating Curling Iron (Automatic Ceramic Hair Curler)
The Lunata Cordless Styler Pro is also small and light, taking up little space and making it an ideal travel buddy.
I'll dive right into it because it's one of the most efficient cordless hair tools on the market.
The Lunata styling tool's heat settings are one of the most game-changing innovations.
This cordless flatiron has a temperature range of 200°F to 450°F, with the ability to adjust the heat in 10-degree increments.
It is effective for a range of hair types, from wavy to thicker and rougher textures, due to the level of precision.
Thanks to "quick heat technology," the plates can achieve their maximum temperature in under a minute, allowing you to get to style faster – something I love when I'm short on time.
So many of the hair straighteners I've used in the past reached a maximum temperature of 410°F, which isn't high enough to get through my thick, curly locks.
A powerful hair styling tool is required for me to fully style my entire head without frizz.
Meet the Lunata cordless hair styling tool, which glides effortlessly through my thick hair thanks to its outstanding heat settings and lengthy, one-inch titanium plates.
Even better, my curls have never snagged in between the plates, and I've never burned myself because the silicone handles remain cool continuously – even at maximum power.
On a single charge, you can receive 1 hour of cordless styling. (Most cordless hair tools lose power after 30 minutes.)
A thorough styling session normally takes me around that long due to the volume and length of my hair. But, thanks to the Lunata Cordless Styler Pro's straightening abilities, I can do the task in half the time.
It takes about the same amount of time to recharge this cordless tool. The lithium-ion battery is completely charged and available to be used at home or on the move in just 90 minutes.
It's a great choice for expert hairstylists who have to use their hot tools on the work for quick touch-ups because it comes with a heatproof sleeve for storage.
This flat iron is ideal for frequent travelers because it is dual voltage, allowing you to use it both at home and abroad.
With the Lunata Cordless Styler Pro, you can achieve anything from poker-straight hair to careless waves to bouncy curls.
At $260, this hair tool is obviously a luxury, but one that absolutely pays for itself after a few usage. You may have one in matte black or gold.
Top Rated Cordless Flat Iron (Titanium Plates)
Cordless Hair Styler Pro For Women
My name is Valerie. I'm hair stylist based in Dallas. I have almost 13 years of experience in hair styling. I'm very passionate in styling hair and making people look great.