Put your hand up if you've ever tied your straightening iron cord around your body. Or, you must bend to reach up a specific portion of your head where the cord doesn't extend. Or you straightened your hair in a corner since you couldn't find an appropriate outlet.
If you raised your hand, there's great news: cordless hair stylers eliminate all of those problems.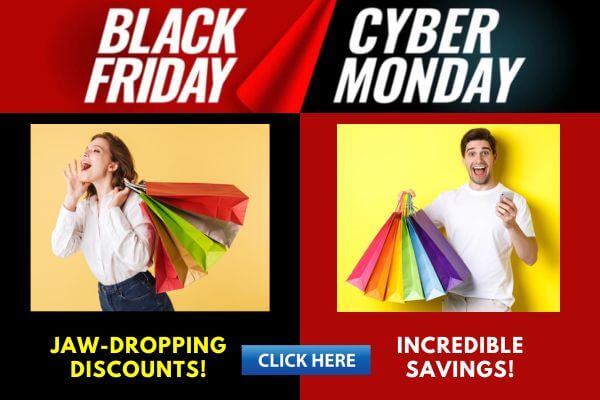 You can use them not only at home, but also on the go to touch up your hair at an occasion or totally style your hair over your lunch break. The options are limitless.
What's even better?
Since cordless hair straighteners store a charge, they will ultimately die. This means you won't have to worry about forgetting to switch off your straightener before leaving home, because it will happen on its own after a while.
If you're looking for a cordless hair styler, you should be aware that there are a number of dubious options on the market that just don't get warm enough or die quickly.
I fully understand this because I've tried nearly every single cordless hair styler on the market and have discovered one that I believe is well worth the money.
The Lunata Cordless Styler Pro is the best bang for your buck on the market. Continue reading to find out more.
The extent to which I adore this Lunata gadget astounded me.
The brand offers several cordless flat irons, with the Pro being the top of the list.
This flat iron felt the most like a classic flat iron when compared to the Dyson and GHD flat irons. It's not enormous and hefty, or small and delicate; It's normal. It's the ideal hair styler for someone who appreciates a lengthy battery life, as this one can last up to an hour.
The Lunata Pro has a digital display that allows you to select a temperature between 200°F and 450°F in 10-degree increments. This tool allows you a lot of flexibility over your styling experience, which I really like.
The battery life of this tool is what really sets it apart—it lasts 1 hour on a single charge and requires 90 minutes to fully charge.
It's ideal if you want to take your time styling and not be concerned about the battery dying. If you don't want to have to recharge it every time you use it, this is also a fantastic option.
If you really need more time, it's the only one that charges while you use it, giving you a limitless amount of time to utilize it. This is the device for you if speed is a top priority.
Hot tools from Lunata Beauty have swiftly become a mainstream hit and a must-have in the toolkits of on-the-go stylists. And, believe it or not, the brand was founded as a result of the founders' difficulties with getting dressed while on the road.
Two female entrepreneurs were frequently on the road for their prior business and had troubles using cordless hair equipment. They had had enough after short-circuiting the place in Ireland by plugging in a pricey flat iron.
They ultimately made the decision to take things into their own hands one day.
They started by making 105 flat irons to see how well they would sell. They were sold out in less than two months.
Due to the popularity of their product line, they discovered that professionals were adopting the product, particularly in television and film production, because of its versatility and ease of use.
They decided to combine all of those stylists' wishes and needs to produce the Lunata Cordless Styler PRO, a completely new innovative tool that would transform the game.
The Lunata Cordless Styler PRO was created with experienced stylists in mind to fulfill the rigors of all-day styling. Professionals can produce the ideal style all day with longer plates. Get up to 60 minutes of use on a single charge, which is twice as long as most rivals.
Most companies that have gone cordless have done it as an afterthought. Lunata  specialize in cordless technology.
Their mission is to change the hair care industry by developing the greatest cordless hair tools available.
Lunata Beauty recognizes that one of the most significant drawbacks of cordless tools is the time it takes to charge them, so they developed their best, longest-lasting styler yet after much experimentation.
The 1-inch dual-voltage gold titanium plates reach as high as 450°F with quick heat technology and constant, intelligent, even heating overall, guaranteeing the iron is the correct temperature for every hair type.
The Lunata Cordless Hair Styler PRO has a locking mechanism as well as a heat-resistant sleeve, making it ideal for on-the-go stylists.
Top Rated Cordless Flat Iron (Titanium Plates)
Belisa by Lunata Cordless 1-inch Titanium Flat Iron
Best Styling Tool For Thick Hair
My name is Valerie. I'm hair stylist based in Dallas. I have almost 13 years of experience in hair styling. I'm very passionate in styling hair and making people look great.