A flat iron is the most functional tool in your beauty vault. You can do many different things with it: straighten curly hair, make beachy waves or to refresh a blowout.
But if used in a wrong way, it can be a very dangerous tool. That's not a figure of speech. You can cause serious damage to your hair if you're careless.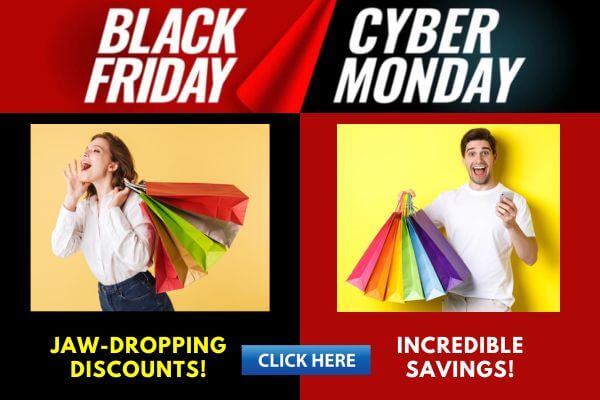 The majority of straighteners get very hot – up to 450 degrees. As you can imagine, this is a lot of heat for your hair to endure!
So, you should do whatever you can to obey the following rules.
1. You are not paying attention to the words ceramic, titanium and tourmaline on the box
There are some important things to keep in mind when you are buying a new flat iron. The most important question you should ask is this: What the plates are made of? The most common term seen on the box is ceramic. Plates made of this material have one big advantage: they heat more evenly than metal ones. But you need to be careful because not all ceramic tools are made equal. Some irons just have a ceramic coating. So when shopping, try to find a straightener that is "triple-baked." It means that the plates are completely ceramic.
Titanium is another very popular material in styling tools at the moment. It is a very smooth metal and it glides along the hair effortlessly. Another important feature is that it's a little more durable.
Tourmaline is one more term that you should know about. It is a precious gemstone that emits negative ions. It does a few important things: closes the hair cuticle, seals the moisture in for a longer-lasting style, gives a smoother finish. So getting a tool with tourmaline is a huge plus.
It is not possible to tell from looking at a flat iron if it has all these elements. You must do some research to discover the specifics. It is worth mentioning that quality is expensive. But consider this as a long-term investment.
2. You purchased a flat iron that has no temperature control
A temperature button on a hair straightener is critical. How much heat you will use depends on your hair type and the style you want to create. If you have highlights or fine hair, choose the middle of the heat setting (for example, if there are five settings on your tool, select a three).
It is a good idea to avoid the hottest heat setting, which is usually around 450 degrees. It is not rare that for some ladies using the highest heat can permanently transform their hair type. For example, wavy hair can become flat when high heat ruins its texture. In most cases, 450 degrees is used for semi-permanent keratin straightening treatments. At home you should definitely stay in the 375-400 degree range (setting 4 out of 5).
Always take a good look at the design. There should not be a lot of space between the plate itself and the body of the flatiron. This will significantly reduce snagging. The edges of the tool should be nice and rounded so you will be able to give it a bend. Never buy a new flat iron without a warranty – one year is a bare minimum.
Best Antibacterial Towels, Silver-infused
3. You use your flat iron on wet hair
Never do this! I mean never, ever! This rule should be obeyed rigorously. Before you start to straighten your hair, make sure you dry it with a blow dryer first. No moisture should remain. If you hear sizzle sound, it means that the water is boiling and your hair is frying. Did you ever iron a wet shirt? It's the same idea here.
4. You do not use heat protectant
This is the most common mistake. The experts know how crucial it is to use heat protectants in order to maintain the health of the hair. Wen you use a heat protectant, you're protecting your hair against breakage and split ends as well as maintaining your natural texture.
5. You apply lots of hairspray before heat styling
You will know that you have applied too much hairspray if you notice smoke when you are straightening your hair. You can use some hairspray, but make sure not to go overboard. Too much of it can lead to breakage, especially on blonde and fine hair. Using a very light hold hairspray is a good thing for controlling frizzy hair.
6. You expose bleached strands to a super hot flatiron
Colored hair is a different story and special rules are applied. For example, you need to use a shampoo designed for colored hair or you need additional conditioning treatments. When it comes to heat styling tools, stay away from high temperatures. The cuticle is opened by high heat, causing the color molecules to rinse out faster. This is especially true for bleached hair and bright colors, but bottle redheads and brunettes can also suffer from this problem.
7. You go over the same piece of hair multiple times
If you must go multiple times over the same piece of hair, you are using a low quality straightener or you are not creating enough tension. When you are applying the right technique, you should only pass over the section one time.
8. You're working with large sections
The only time when you can work with big, 2-inch sections is when you want to calm frizz. However, when you want to get a straight style, you must work with smaller sections. Of course, it will take you more time but you will avoid mistake number seven. The correct way to do it is to work with sections that are as wide as the plates of your iron. Thus, a 1-inch iron means a 1-inch section.
9. You do not clean your flat iron
Over time, burnt product and dust will collect at the edges of a straightener. You must clean your tool every now and then in order to protect your hair. You can clean it in two ways. While it's still warm, wipe the plates with a damp towel. Or you can remove the residue with alcohol on a cool flatiron.
10. You only use your flatiron for one purpose
Your straightener is the most versatile tool in your beauty cabinet. You can not only use it for straightening your hair, but to make beach waves and tight curls as well.
My name is Valerie. I'm hair stylist based in Dallas. I have almost 13 years of experience in hair styling. I'm very passionate in styling hair and making people look great.