Here I review top rated cordless flat iron with 1″ titanium plates.
I'm a sucker for beauty tools. Despite all of the styling devices and brilliant ideas I've had the opportunity to try, I still enjoy exploring new products. Cordless styling tools are something I've just recently had the chance to try.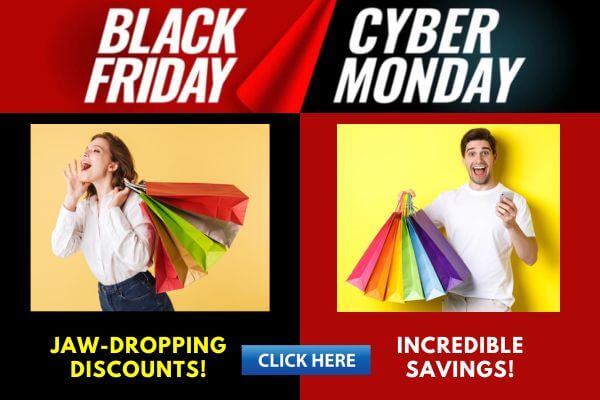 The Lunata Cordless Flat Iron & Styler Plus+, as well as the Lunata Cordless Curling Iron and Wand, recently came in my bathroom for testing and review.
I had a few wonderful days with both of these top rated portable tools, and I'll tell you what I discovered. I'm going to begin with the flat iron right now.
Let's look at the Lunata Cordless Flat Iron & Styler Plus+ in more detail.
It contains one-inch titanium rose gold plates and, like many of similar stylers, can curl or wave your hair as well. That's most certainly the name's plus.
Flat irons aren't all created equal! Titanium has a stronger ionic charge than ceramic, softening the hair shaft and protecting it from color fade.
Titanium also delivers excellent temperature stability and exact thermal transfer, giving in a hair straightener with a consistent finish all over. Floating plates are also kinder on the hair, resulting in less hair breakage and more beautiful hair.
This technology has some intriguing possibilities.
To begin with, there's the lack of a cord. Without a cable, you have so much more freedom, which I immediately noticed.
The Lunata rechargeable flat iron reaches a temperature of roughly 450 degrees Fahrenheit. On a full charge, it can last up to 45 minutes.
The flat iron comes with a USB- C power cord as well as a silicone sleeve that protects it while it's still hot.
I think the product is gorgeous, and the black and rose gold design is really appealing. It's elegant and lovely, in my opinion.
Let's discuss about how long it takes to preheat.
The iron took a little longer to heat up than my plug-in Conair. The Lunata took over a minute to reach the same temperature as the Conair, which took around 45 seconds.
Although this is not surprising for a battery operated device, it is something to be aware of.
Charging requires between one and two hours, which may seem too long for a battery-powered device, but it is what it is.
It's also worth remembering that you can use the iron while it's charging. WWC (Works While Charging) Technology is used.
In my testing, I discovered that the anticipated run time of 45 minutes was about right.
There appears to be no auto shutoff feature, so if you forget to switch it off when you're done straightening your hair, the battery will quickly drain.
It's a good idea to keep it plugged in or to leave it plugged in overnight so that you have cordless mobility with a full battery every day when you wake up.
Let's talk about the outcomes.
The rechargeable flat iron was a delight to use once I discovered my ideal heat settings.
It was warmer, but I was able to keep my layers sleek and straight. It also performed nicely as a curling iron, albeit the slightly squared corners meant I had to be careful not to produce more boxy curls.
Certain flat irons have a more rounded form that makes curls and waves easier to achieve, but this one clearly doesn't.
Depending on your skill, you can easily get tight curls or less prominent waves.
The flat iron is also lightweight. You might throw it in your bag during the day or before an evening event to give yourself a wireless touch up.
Overall, this portable flat iron has a lot of cool functions and will be a dream device for a lot of people.
The lack of cord is a big factor. The heat settings are just right, and the results are fantastic. I'm quite pleased with them.
I particularly enjoy that the flat iron and curling wand both utilize the same charger, allowing you to transport both products with only one cord.
This device is also dual voltage, allowing you to take it with you when you travel.
Overall, I'd recommend the Lunata Cordless Flat Iron & Styler Plus as your next styling tool, especially if you're seeking to go cordless.
It costs around $210. Within North America, Lunata Beauty offers free shipping.
If you need to return it for any reason, you have 30 days from the date of purchase to get a full refund.
You may shop with confidence since all of Lunata Beauty's Cordless hair tools come with a one-year manufacturer's warranty.
I've been using this flat iron for a few weeks and am quite pleased with it. It's simple and elegant. It's been quite convenient to be able to straighten my hair without having to leave the bathroom.
My bathroom is overheating, and I need to be able to chill down in order to complete my styling. This is ideal for that reason and allows me to go. It's great that it doesn't need to be plugged in all the time.
I usually charge it after each use so that it is always ready to use. I've entirely switched from my previous straightener to this one.
Features
This is the first full-size portable flat iron to reach 450 degrees, combining luxury, design, and revolutionary technology. It's designed to go with you from home to work, to the fitness center, when traveling, or on the road.
Always look your best by carrying your cordless styler with you. You can take this flat iron anywhere in the world because it has a silicone cover, USB-C charging connection, and removable lithium-ion 5000 mAh batteries with dual voltage input.
The Lunata wireless flat iron has floating titanium plates, a one-hour recharge period, and a temperature range of 200–450 F (93–232 C). It can be used for 45 minutes at full power.
Choose the Lunata cordless hair straightener that best suits your needs. Matte black with rose gold titanium plates and detailing or glossy white with rose gold titanium plates and detailing.
A one-year warranty against manufacturing faults is included.
This is going to be a game changer!! I can successfully complete my entire head of long, thick hair with a full charge.
This flat iron has come in handy on several occasions, and I keep it in my gym and travel bag at all times. You won't have to fight for plug space if you're taking it to a girls' weekend.
You will not be disappointed if you purchase this top rated cordless flat iron.
Best Cordless Titanium Hair Straightener (USB Rechargeable)
My name is Valerie. I'm hair stylist based in Dallas. I have almost 13 years of experience in hair styling. I'm very passionate in styling hair and making people look great.