Many ladies with straight hair wish for lovely curls. They are known for giving a woman beautiful and sexy look. Curling irons create much better results than flat irons in styling curly hair that looks natural and glamorous.
For this reason, a curling iron is a must-have tool.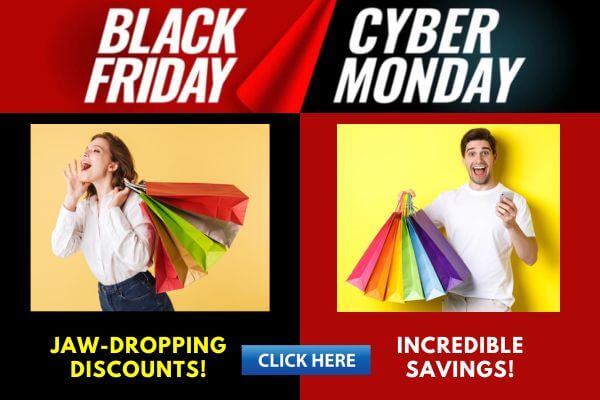 With a variety of these tools to select from, it can be very difficult to choose a good one according to your unique needs. How do you decide which curling iron to buy?
Worry no more! You are about to find out top rated curling irons available today.
Best Self Rotating Curling Iron
Best Irons to Create Curls and Waves
1. Sedu Revolution Clipless Curling Iron
The main feature of this tool is ultra polished barrel that creates the smoothest curls and waves without creases and frizz. This item is used by salon professionals to create Hollywood-ready styles.
It has three heat settings (low, medium and high). It gets very hot, up to 350F, so you need to make sure that you use the right setting for your hair type. You can adjust the temperature with digital control. It also features auto-shut off, which is a big plus.
Thanks to a ceramic heating technology, it heats up super fast and provides consistent temperature.
Sedu clampless curling iron is available in three different sizes: 19mm (3/4 inch), 25mm (1 inch), and large barrel of 38mm (1.5 inch). No matter what your hair is – short or long, fine or thick – one of these models will work for you.
If you have tried everything, from hot rollers to curling with a flat iron, a were not able to get desired results, this wand will give you the best curls you can have! You will have beautiful volume and curls that aren't too tight but also not too big and loose either.
You will have fantastic hair after using this tool! This curling iron will be your best hair investment in a long time. I highly recommend this to anyone that is looking for a great curler.
2. Enzo Milano Clipless Curling Iron
This awesome tool lets you style your hair with confidence. It is responsible for creating the famous "Enzo Wave". It is used by Hollywood A-listers and was featured by the most famous fashion magazines in the world.
With this iron you can achieve a full body wave, craft ribbon or bouncy spiral styles. It's great for everyday looks or the red carpet.
It has award-winning design and ergonomic design. Available in 25 mm (1-inch) barrel that is non-stick coated barrel and 8 foot tangle-free cord.
Thanks to latest ceramic technology, temperature stays consistent and the item has quick heat recovery without sudden increase of heat. Temperature is fixed up to 320F (160C).
Hair is heated evenly and gently from the inside out, allowing you to curl your hair safely and quickly. Superior protection to hair is secured with raw infrared rays.
You also get a a 100% heat resistant safety glove, sou you can style your hair without burning.
It is good to know that this is dual voltage (120/220V) product.
With Enzo Milano Clipless Curling Iron, you will create silky smooth, frizz-free glossy hair! Your hair will look like a professional curled it because that's how outstanding it will always look after using this wand.
Overall fantastic product! Definitely one of top curlers. If you decide to buy it, you will not be disappointed !
3. Sultra The Bombshell Clipless Curling Iron
If you want to create big, sexy and beachy waves and curls that will earn you so many compliments, you want this tool!
If you believe that you are destined to live your life with stick straight hair because your hair has no body and no curling iron could keep curls in your hair, you will be amazed with the bombshell.
It's not just about fantastic results that you get with this item. It's about saving time as well. You will be able to style your hair in half the time of a traditional clip curling iron. And most importantly, without clip lines.
The smooth rod barrel can create beautiful curls in all hair types, from ultra fine to thick and coarse. The Bombshell is especially good for color-treated and dry or damaged hair.
The ThermaTru technology has been used in the development of its its ceramic material. What this means to you? It means that it fixes damage caused to hair cuticles in earlier curling sessions. It also protects against too much heat during curling.
It heats up fast and has maximum temperature of 380 °F. There is also a very important auto shut-off safety feature.
When you buy this Sultra tool, you also receive an iron pad and a styling glove.
Throw away you old curler. This will be your go-to styling tool when you want to look your best. You will be so pleased and happy with Sultra and after just a few days you will feel like you've gotten your money's worth!
4. Cortex 4-in-1 Ceramic Clipless Curling Iron Set
This is the product that takes creating curls to the next level! For this reason, this is my preferred tool. After testing it on different hair types, I was able to get great results on all of them, and most importantly, curls stayed for a long time!
The set includes four different sized tourmaline ceramic interchangeable heads: 1/2 inch, 3/4 inch, 1 1/4 inch, 1 1/2 inch. The barrels are easy to change out.
This allows you to create a variety of different shaped and sized curls – from tight ringlets to long, luscious waves and everything in between.
Other features of Cortex 4-in-1 set:
Far Infrared technology distributes heat evenly, preventing damage and locking in moisture and natural oils.
Negative ions help create super smooth and silky hair.
Heats up in less than 6 seconds with variable temperature control up to 430F (digital display).
Dual voltage, 110-240V.
Professional 360 degree swivel cord prevents tangling.
Heat resistant glove.
I'm not exaggerating when I say that Cortex 4-in-1 is the only curling iron you'll ever need!
These curling irons are not cheap. They cost about $120-$130. But as always, you get what you pay for. If you want more affordable options, consider brands such as Hot Tools, Conair, CHI, BaByliss, Helen of Troy.
How to Use a Curling Iron
If you never used this type of styling tool, I strongly suggest that you first watch videos of women using this product. Once you've watched several of them, you should practice using it before you plug it in. Do not worry, you will not curl your hair when it's not hot. The point is to get comfortable holding it and wrapping your hair around it. Practice using the iron on both sides and the back of your head, just to get a feel for it.
Keep in mind to always use the glove because you will burn yourself if you don't. The glove goes on the hand that is wrapping the hair, not the hand that is holding the tool.
Here is a good video that explains how to curl your hair with a curling iron:
My name is Valerie. I'm hair stylist based in Dallas. I have almost 13 years of experience in hair styling. I'm very passionate in styling hair and making people look great.